Teatr xadimləri Rejissorlar
Azer Pasha Nemetov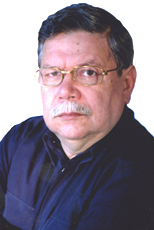 He was born on the 6th of January, 1947.
He got education in Azerbaijan State Conservatory. He entered to the theatre institute to the faculty of producer. He had worked assitent with the famous producer Mehdi Mammadov. His graduation work was «Qardaşım klarnet çalır» in the Young Spectators theatre. In 1974-1977 he had worked in Leningrad the cane back to Baku and had began work in the Young Spectators theatre. Since 1990 he is the producer of the Academic National drama theatre. He was selected chairman of the Union of the Theatre Figures administrative personnel on 1991 and 1996.
He was awarded the title of honored art worker of azerbaijan in 1987 and peoples artist in 2002.