Musiqi və teatr Dirijorlar
Niyazi

(20.8.1912 -2.8.1984)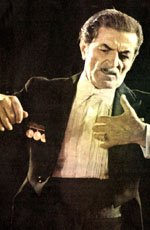 His father was the composer Zulfugar Hajibeyov. His surname is Hajibeyov-Tagizadeh.
Niyazi was born on August 20, 1912 in Tbilisi. He studied at the Gnessin Music School in Moscow and Central Musical Technical School in Leningrad, in 1926-1931. He got postgraduate study in ASC, in 1933-1934.
He is one of the creators of Azerbaijan State Symphony orchestra and was the conductor and music director of the Azerbaijan State Symphony orchestra for 46 years, from 1938 to his death. Niyazi was honored as the Honored art worker of Azerbaijan republic (23 February, 1940), peoples artist ( 30 April, 1955) and SSR Peoples Artist of the USSR (9 June, 1959). Stalin prize (1951,1952), highest title of the USSR, the Hero of Labor (1982). he was the head producer in Leningrad Great Opera and Ballet theatre in 1961. He has taken part in preparing to spectacle of the «Love legend» ballet by Arif Melikov. He has conducted ballets «Sleeping Beauty» by Pyotr Ilyich Tchaikovsky, «Stone flower» by Sergei Prokofiev. Niyazi has sounded these plays in «Grand opera» (Paris) and «Covent - Garden» ( London) theatres. Niyazi has held conductor stand of operas « The Queen of Spades», « Eugene Onegin» by Pyotr Ilyich Tchaikovsky, «Aida» by Giuseppe Verdi in Ankara State Opera and Ballet theatre, «Koroglu» by Adnan Sayqun in Istanbul Opera theatre. Great part of creative work Niyazi connected with ASOBT. He has worked as Conductor (1934,1948 and 1951,1952), director, head conductor (1958 -1959 and 1961- 1965) and Artistic director. «Koroglu», «Leyli and Majnun» by U.Hajibeyli, «Sevil» by Fikret Emirov, «Motherland» by Gara Garayev and Jovdet Hajiyev, «Nergiz» by Muslum Magomayev, «The corpses» by Vasif Adigozelov, «Seven beauties» by Gara Garayev, «Gulshen», by Soltan Hajibeyov and the others have been included to his repertoire. Niyazi was also a talented composer.
Niyazis most significant works include the opera "Khosrow and Shirin" (1942), and the ballet "Chitra" (1960). He died on August 2, 1984