Musiqi və teatr Bəstəkarlar
Niyazi

(1912 - 1984)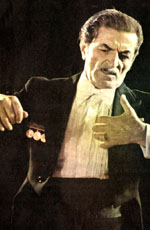 Niyazi Zulfigar oglu Tagizade Hajibeyli was born born on August 20, 1912 in Tbilisi into an extraordinarily musical family . From his childhood, he was surrounded by some of Azerbaijans greatest musicians and immersed in music. Niyazi inherited his love of music from his parents. His father, Zulfugar Hajibeyli was one of the founders of the Musical Theater in Azerbaijan. He is the nephew of Uzeyir Hajibeyli, the founder of the Azeri classical music.
He studied at the Gnessin Music School in Moscow in 1925-1926. In 1929-30 he studied at the Central Musical Technical School in St. Petersburg.
Niyazi not Just a Conductor. Niyazi was also a talented composer . Niyazis incredible ability as a conductor was innate. Niyazis repertoire was not confined to Azeri composers. He also used to perform many of the worlds classics as well as conduct world-famous orchestras. For example, he conducted with outstanding musicians such as Sviatoslav Richter, (Russian pianist, 1915-), David Oistrakh (Russian violinist, 1908-1974) and Mstislav Rostropovich (cellist who was born in Baku in 1927). Niyazis friends included many other great musicians like Evgeny Svetlanov (prominent conductor and composer (1928-), Dmitri Shostakovich (pre-eminent Russian composer, 1906-1975) and Dmitri Kabalevski (noted Russian composer, 1904-1987)."
Niyazis most significant works include the opera "Khosrow and Shirin" (1942), and the ballet "Chitra" (1960). His symphonic mugam "Rast". "Rəqs süitası" , "Ləzginkası", songs "Arzu", "Bahar", "Mənim gülüm", "Çitra" ballet.
Niyazi conducted many of the major symphony orchestras in Iran, Hungary, Turkey, France, Greab Britain.